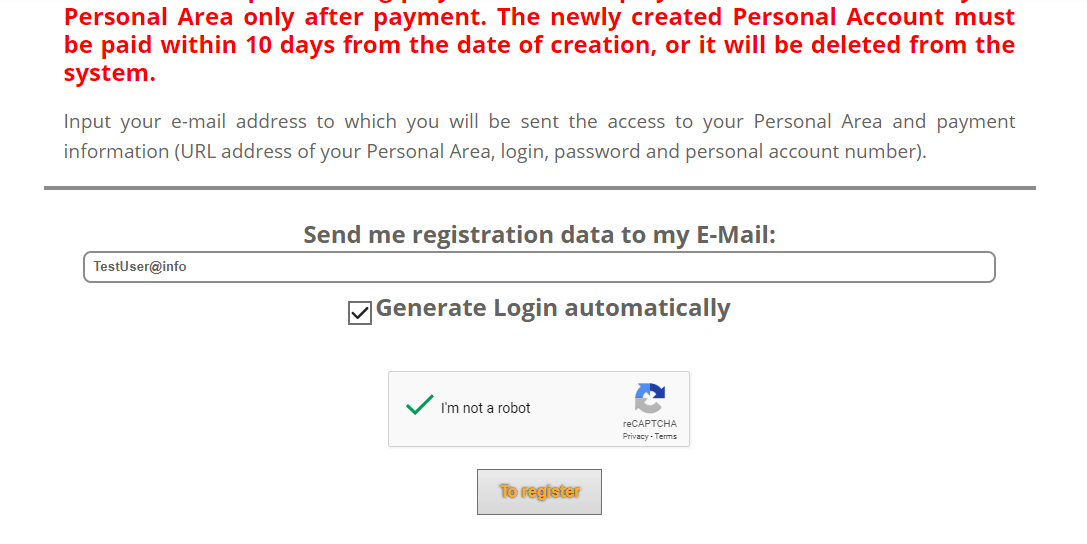 Click on the button above to register. On the next page, enter your e-mail and confirm you are human.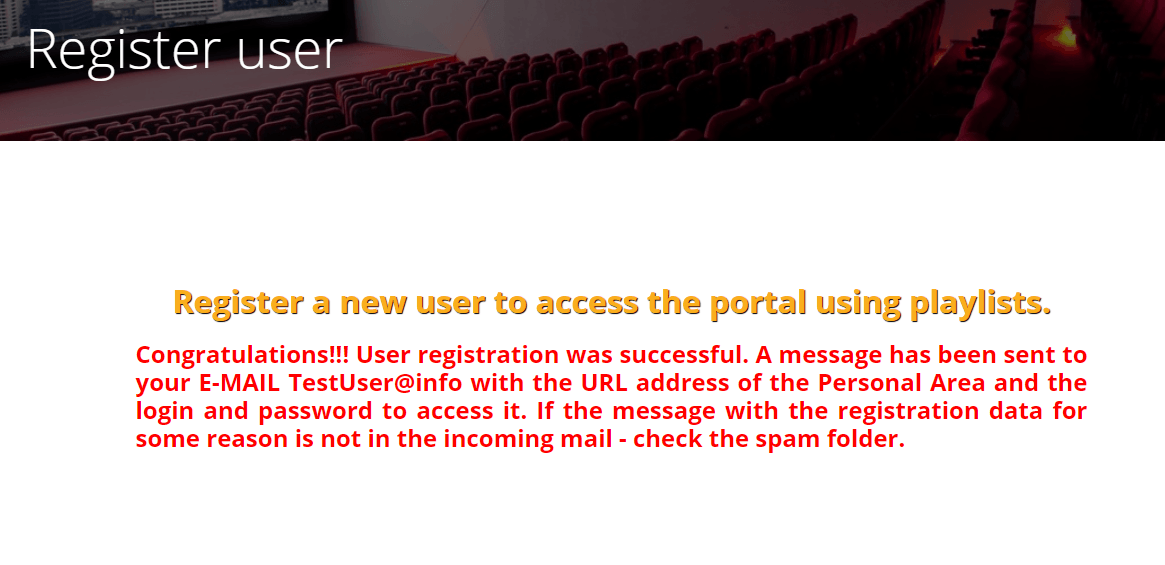 If done correctly, the new Ther you will see a message that your e-mail was sent: A link to a personal account, username and password.
It is important that e-mail was correct, otherwise you will not get any information.